Discover more from Art of the Day and Stuff with Jo Potocki
Hi, I'm Jo Potocki. A self-taught artist in exotic Toledo, OH. I share paintings, history, paranormal, weird news, and more. And watch for my occasional one-minute art shows - perfect for the impatient. See ya!
Loving the Moon
How about some Moon art on this St. Patrick's Day?
I
The Moon is fascinating, isn't it? Doesn't rotate, just goes around the Earth inspiring poets, artists, and other star-gazing souls. Hard to believe there's only one up there and when we talk about the Moon, it's the only one we could be speaking of. With that in mind, here is some fun Moon-themed art.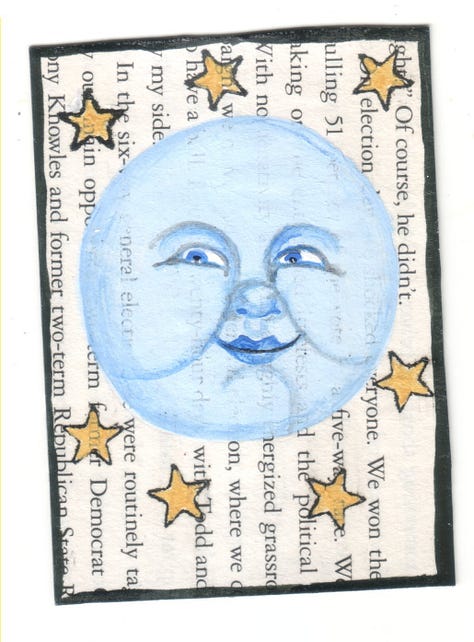 All of these pieces live in private and public collections - if you would like to see currently available art -

go to my art store!
Art of the Day with Jo Potocki is a reader-supported publication. To receive new posts and support my work, consider becoming a free or paid subscriber.